How we invest
When we make decisions about investment, we make them with you in mind, whether it's the principles we abide by, how we structure ourselves or what we invest in. Here's how.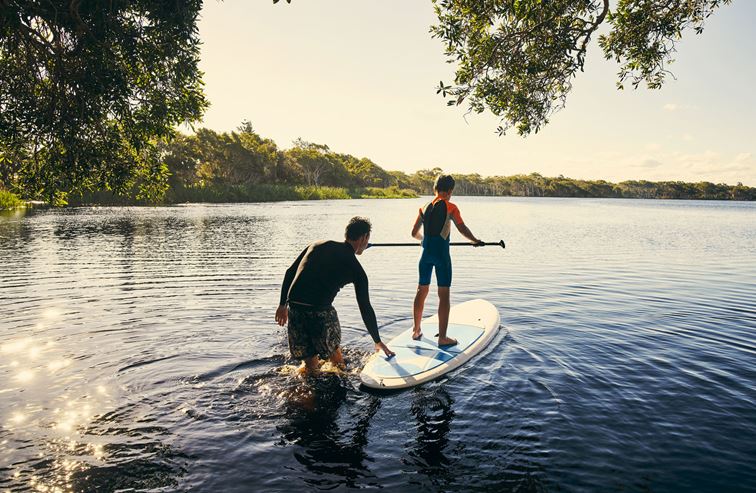 At CSC, we have decades of experience investing in the way that best helps our members attain the retirement you deserve.
We can do that because of a few things that make us unique:
Sovereign status

Our government association make us a very credible investment partner and increases the range of investment opportunities we are able to access on your behalf.

Mid-range scale

Our funds are large enough to ensure you material cost savings. But they are not so large that we can no longer access the most rewarding investment opportunities or be nimble enough to manage your risks in a timely way.

An experienced investment team

Our stable, experienced team of investment professionals are dedicated exclusively to CSC members, but linked into a global network of complementary, specialised investors.

Long term view

We invest for generations of Commonwealth government employees and members of the defence forces. This means that we can generate the stronger returns that are available on high-quality private assets and strategies that are not available to investors who can only make short term investments.

Well-defined member base

We are not here for everyone. We only focus on achieving the aspirations of current and former Commonwealth Government employees and members of the Defence Forces.

Investment governance framework

To us, governance means making sure that the right investment talent is focused on making the right decisions, with the appropriate levels of risk, at the right time.
Because of these advantages, we've helped generations secure a stable financial future.
We believe that over the long term your retirement income will be maximised if your super minimises negative performance when markets fall but captures most of the increases when markets are rising strongly. This can be characterised as "winning by not losing", and means your savings are safer during adverse market events.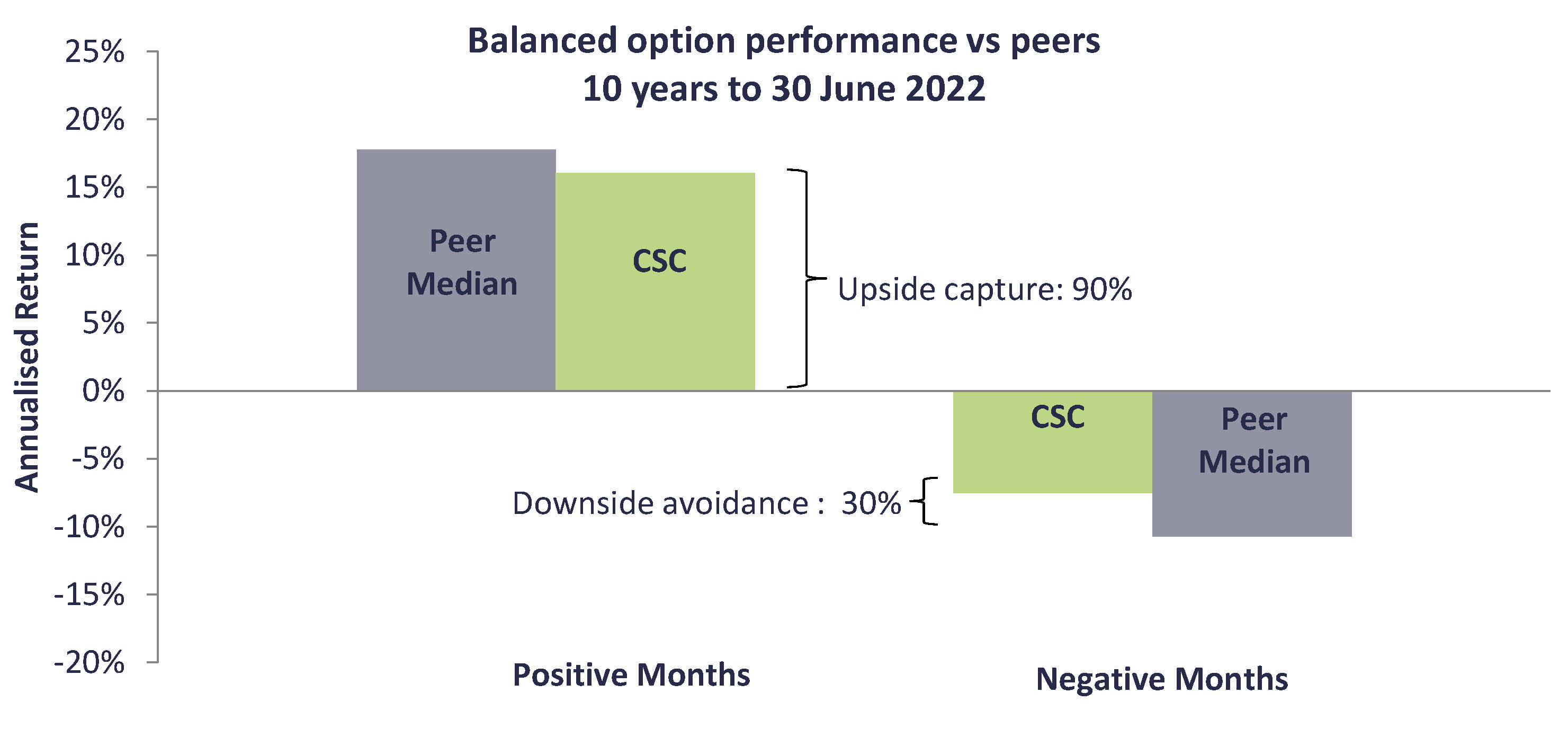 We succeed when you do, and here's how we've done well together
Over the 10 years to 30 June 2022, the CSC Balanced option has captured 90% of the positive returns generated by other superannuation funds during periods when markets rose.

We avoided 30% of the losses generated by other superannuation funds when markets fell, including the market volatility arising from COVID-19.

Over the long-term horizon for customers in our balanced option, we expect to deliver competitive returns with greater certainty of achieving sufficient income at retirement.

Our objective is to build portfolios that are sufficiently resilient to unexpected shocks, so that such events do not materially compromise our customer's retirement incomes. For example, your superannuation savings had no exposure to "collateralised debt obligations" through the GFC. These were synthetic, highly-leveraged financial instruments that were extremely popular immediately before the GFC but which failed catastrophically during the GFC.

Your private markets investments (private capital, real estate and infrastructure) did not experience any permanent impairment of value through the GFC. Nor was there any liquidity requirement to sell assets at below fair value when they were under stress.

We exist solely to grow superannuation savings of our customers, and our measure of success is to achieve the ASFA 'comfortable' retirement standard for all our customers, while minimising the uncertainty (risk) about what that future amount will be. Our primary goal is to build, support and protect better retirement outcomes for all our customers, and their families.

Past performance is not a reliable indicator of future performance. Peers refer to the average return of the SuperRatings Top 50 super funds across government, industry and retail balanced default product.