Death and TPD
Our Death and Total and Permanent Disability cover helps by protecting you and your family if you become permanently injured or ill, or if you die.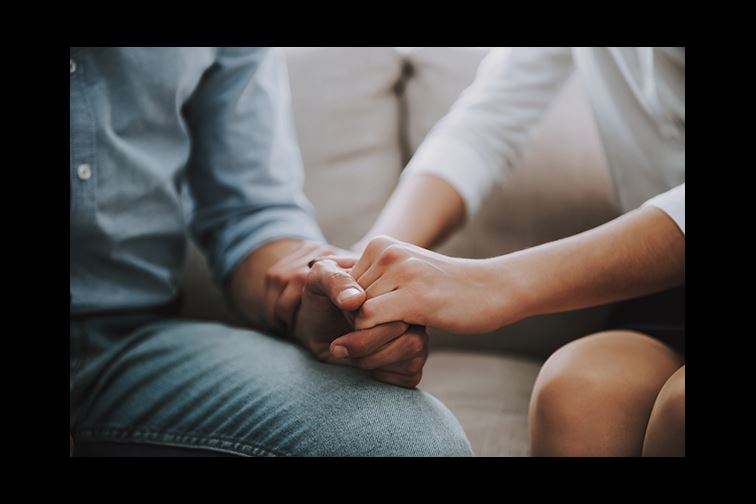 When bad things happen that you'd never dreamed could, it's easy to see the future as bleak, especially if you're unable to work. Our Death and Total Permanent Disability (TPD) cover provides for you and your family when you can't go back to work because of a permanent sickness or injury. If you die, benefits are paid to your nominated beneficiaries as a lump sum to help them manage the changes ahead.
Key insurance points
Insurance through super can be cost-effective
Taking out insurance through your super is an easy way to get great cover at reasonable rates that are not usually available to individuals—plus the cost of your insurance comes out of your super balance and not your take-home pay, so your cash flow isn't affected.
Cover is generally based on your age
If you're with lifePLUS Protect default, you'll automatically get cover that changes depending on your age. Note that age, and account-based conditions apply to automatic cover. See Eligibility for Insurance and Cover for details.
Your Death and TPD cover is usually higher when you need it most—during life stages where you might face bigger costs or more expenses, like when you buy a home or start a family. Your cover is usually lower when you're likely to rely on insurance the least—like during life stages when your income is highest, when you're contributing more to your super and when your mortgage decreases.
You can fix or tailor your cover
If you have lifePLUS Protect auto cover, you can:
fix your Death and TPD cover under lifePLUS Protect choice so that it stays the same every year until you turn 69
apply for Income Protection cover (up to age 65) or extra Death and TPD cover (up to age 69) through lifePLUS Protect choice and you'll go through the full insurance application process. It's good to know that while the insurer is assessing your application, you'll get interim accident cover for the insurance you're applying for. See Insurance and your ADF Super for details.
When you're ready to change your cover, just log in to your account to make the change or complete and return the lifePLUS Protect Application and variation form.
Your cover keeps working while you take leave without pay
Ready for that sabbatical, a stint of full-time study or a round-the-world sailing trip as a deck hand? If you decide to take leave without pay or leave with only part of your pay, your cover will continue for 24 months as long as:
you let us know
there's enough in your ADF Super account to cover insurance premium and fee deductions.
What's more, if you need more time out, you can apply for a later return-to-work date. Call us if you'd like to talk through these options.
Key benefits points
Your benefit is paid as a lump sum
Even when the worst happens, there are still expenses, bills and debts to pay.
If you have lifePLUS Protect default cover, our standard insurance option, you have a fixed level of Death and TPD cover. We'll pay this to you as a lump sum if you are permanently ill or injured, or to your dependants if you die.
You might be eligible for a terminal illness benefit
If you have a terminal illness, you might be eligible to claim a terminal illness benefit that's equal to the amount of your Death cover.
To apply for a terminal illness benefit, you must have a Terminal Illness, and this means:
you suffer from an illness, or have incurred an injury, which two Medical Practitioners have certified, jointly or separately, and in the opinion of the insurer, is likely to result in your death within 24 months from the date of the certification (the "certification period") regardless of any reasonable treatment undertaken, and
at least one of the Medical Practitioners is a specialist practising in an area related to the illness or injury suffered by you, and
the certification period has not ended for each of the certificates.
You'll find more in the Insurance and your ADF Super booklet.
When we can't pay death and TPD benefits
Insurance always comes with some exceptions and restrictions.
We can't pay your death or TPD benefits if your situation was caused wholly or partly, or directly or indirectly, by:
active service in the armed forces or peacekeeping forces of any country or territory or foreign or international organisation, armed or unarmed,
participation in a combat or fighting force of any country or territory or foreign or international organisation, or
a self-inflicted act, while either sane or insane where Limited Cover applies.
If you're claiming, you'll have support
If you need to make a claim, you'll be supported by a dedicated ADF Super Case Manager who will work hard to make the claims process easy.
More information
When does my cover start?
See Eligibility for Insurance and Cover for details.
When does my cover stop?
Your Death and TPD cover stops on the date of whichever of the following events happens first:
You stop being an ADF Super customer
You stop being an eligible member
You start working for the ADF again, as a member of the Permanent Forces or as a full-time reservist
You turn 70
You die
You cancel your cover
Your unpaid insurance premiums are 60 days overdue and there is not enough in your super account to cover the cost of the insurance premium and fee deductions
You're not an Australian resident and you permanently leave Australia, or you become ineligible to work in Australia
You make a claim for terminal illness or a TPD benefit is paid. Note that if your Death cover is higher than your TPD cover, your remaining Death cover will continue.
We don't receive a contribution to your super account for a continuous period of 16 months (your account becomes inactive) and you haven't written to us to let us know you'd like to keep your cover while your account is inactive
We terminate the policy with the insurer (if this happens we'll give you 30 days' notice ahead of doing this)
Can I cancel my lifePLUS Protect cover?
You can cancel all your Death and TPD cover, or cancel only your TPD and keep your Death cover. (Note, you can't be insured for TPD cover alone.)
Note that if you cancel your cover and want insurance again in the future, you will have to go through the full insurance application process.
Before you cancel your cover, call us on 1300 203 439 to discuss what you'd like to do. We're here to help.
Or, if you're certain and ready to cancel your cover, log into your account and go to the Insurance section.
Understanding death benefits
Planning for when you're not going to be around can feel morbid. But with the right insurance cover and instructions about where you'd like your super benefits to go, you can rest easy knowing your family will have financial support.
Understanding death benefits - lifePLUS protect
Understanding invalidity retirement benefits
Invalidity retirement benefits help to support you if you're forced to leave work because of illness or injury and you're unlikely to go back.
Find out more