Training & support for our employers
We offer employer training sessions at no extra cost to help you understand and streamline your super obligations.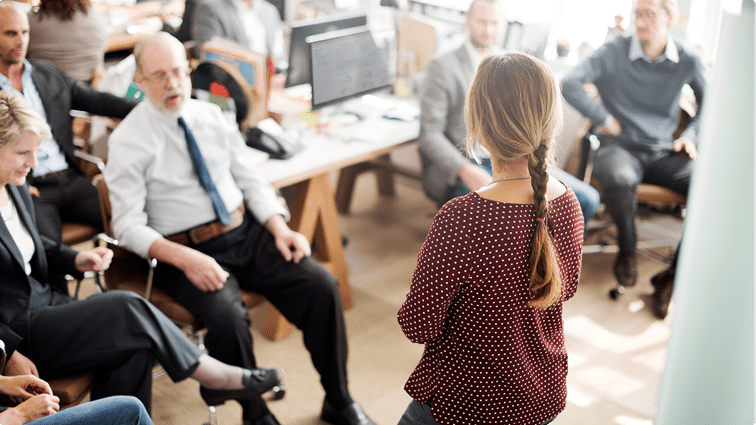 We're here to help
Whether you need information about our super funds, help with a process or training, we're here to help. We'll tailor solutions to meet your needs and partner with you to support your employees through their super journeys.
Employer services
Employer Training webinars
Register for training
Please join us in our public employer training sessions to help you understand, and streamline your super obligations.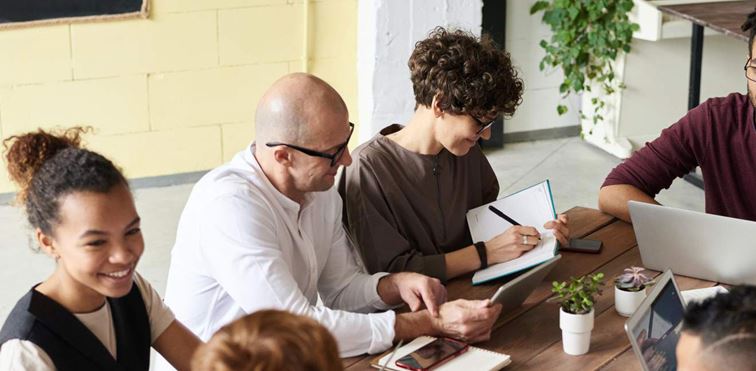 We've launched online training
This course is a brief introduction to CSC, our super funds and how they work.
Get started
Who do we train?
Our employer training sessions are available to:
Payroll and Recruitment teams
HR Practitioners
Rehabilitation Case Managers and Workplace Health and Safety Representatives
Managers and Senior Executives.
What's on offer?
We'll work with you to provide sessions that best suit your teams' needs and knowledge levels. Our sessions usually take the form of:
Formal training
Sessions on specific topics
Q&A sessions
One-on-one consultations
If you haven't had training for a while, or ever, we recommend starting with formal training.

Topics are based on your teams' roles.

This will give your team a solid foundation of super knowledge to build on.

Once you've done formal training, we can focus on specific topics that you need more knowledge about.

Some complex subjects, like shift allowance, need these separate sessions too.

If you've done formal training, Q&A sessions will keep you confident with your super knowledge and give you the space to ask questions about areas you're unsure of.

If you're experienced in your role, Q&A sessions can help you keep updated on changes to legislation and processes.

We can work with you one-on-one to tackle those more hands-on tasks.

For payroll teams, we can work together on AWOTE calculations and PIP and/or PAP payments.

For case managers, we can have a case conference to talk about a sick or injured employee you're helping.

What topics do we cover?
Payroll and recruitment topics
Our payroll and recruitment topics are designed for anyone who needs an understanding of our schemes to start new employees, pay super contributions or complete salary reviews. The topics covered include:
Introduction to super for government employees
Scheme eligibility and recommencement rules
Super contributions
Casual members and part-timers
Leave
Salary for super and salary reviews
Shift allowance
Invalidity payments (pre-assessment payments and partial invalidity pensions).
HR topics
We offer a high level overview of super that is designed for HR Practitioners or similar. This cover the key moments in your employee's journey from recruitment to retirement, and shows how we work together to support them. Topics covered include onboarding, growing super benefits, ceasing employment and life beyond employment.
Invalidity and insurance topics
Our invalidity and insurance training is designed for anyone who assists CSS, PSS and PSSap customers when they become sick or injured. The topics covered during the session are:
Invalidity retirement for CSS, PSS and PSSap customers
CSS and PSS pre-assessment payments
CSS and PSS partial invalidity pensions
PSSap insurance – lifePLUS cover
These topics dive into what invalidity and insurance options are available, their eligibility requirements, how to submit an application and what information you need to support that application. We also briefly touch on how the payments work.
If you are only after a brief session about invalidity and insurance for our CSS, PSS and PSSap customers, talk to us about our 60 minute overview session. We recommend these sessions for HR teams and line managers that need a high level understanding about invalidity and insurance benefits.
How do we provide our training?
We can provide training face-to-face or online. Due to the COVID-19 pandemic, all face-to-face training must meet our COVID safe requirements at this time.
How long does training take?
The training sessions vary in length depending on what your team needs and whether the session will be face-to-face or online. We'll let you know how long training will be once we've picked the session style and topics that best suit your team. Here are some examples to give you an idea:
Face-to-face
(depending on your location, we may be able to split topics over multiple sessions)
Online
(we recommend shorter sessions)
CSC Super for HR Practitioners

90 minutes
HR Practitioners
90 minutes
Full payroll suite

9:30am to 3:30pm
Payroll topics
No more than 90 minutes per topic
Full case management suite
9:30am to 3:30pm
Case management topics
No more than 90 minutes per topic
Sickness and injury overview
90 minutes
Sickness and injury overview
90 minutes
Where and when do we train?
That all depends on where you're located.
Canberra
We're in Canberra too. If you're Canberra based, we're happy to train in your office or ours.
Other major cities
Because of the COVID-19 pandemic, we haven't given ourselves a strict interstate travel schedule for 2022. We're instead organising interstate travel whenever it's needed. So if you're in a major city other than Canberra, get in touch so we can chat about coming to you.
Online sessions
If you're looking for online sessions, we'll train you whenever you need us.
Meet our trainers
Elisabeth Hobbs
Elisabeth is an Employer Trainer at CSC. She helps our employers understand and fulfil their super obligations.

Elisabeth has over 2 years' experience in the super industry with a background in insurance, training and travel.

Enthusiastic about training and customer service, Elisabeth looks forward to guiding you confidently through the complexities of super. She is passionate about providing the tools necessary to support you, given your importance to your employees' super journey.

In Elisabeth's spare time, she's an artist working in oils, acrylics and mixed media. Inspired by the greats like Monet and Turner, her goal is to successfully capture light someday. Elisabeth is also a keen gardener and loves to travel, so if you don't see her covered in paint, she can be found with a suitcase or flowers in her hands!
Are you interested in training?
Send us an email with your contact details, a brief overview of what your team does and the training you're interested in. Make sure you include where you'd like to train – online or at our office or yours. We'll be in touch soon after so together we can find the best solution to your training needs.