Frequently asked questions
We have provided answers to some of our most commonly asked questions, you will find EOFY information, our USI, help logging in to online services and many other question that we're regularly asked.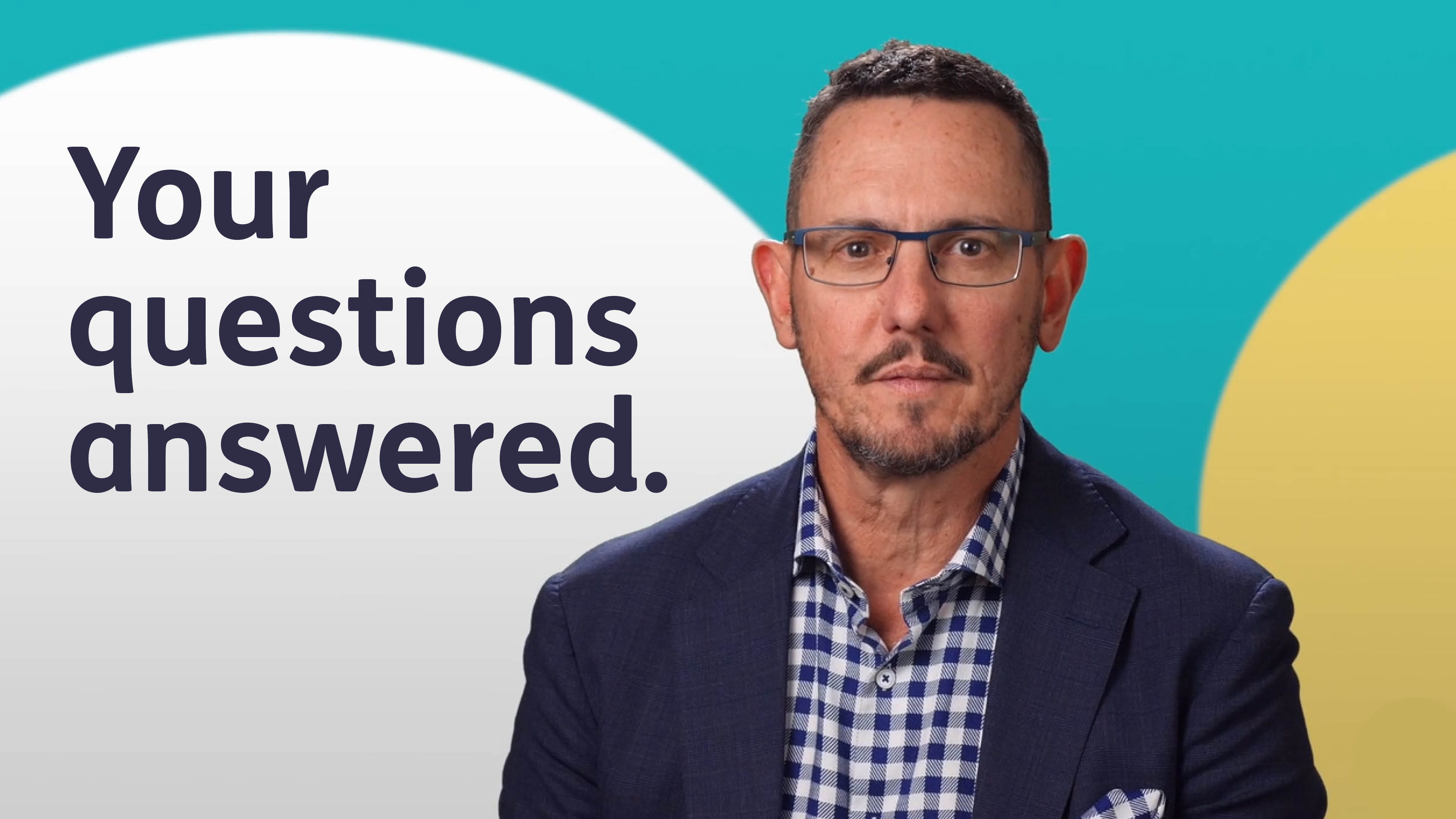 We asked our customers to send through any questions they have about their super, or the super industry generally. We had a huge response! We'll be producing a series of videos to answer all of these questions.
View our Q&A videos
End of financial year information
When will I receive my Annual Statement?
Here's our distribution schedule:
| When | Scheme | What |
| --- | --- | --- |
| First and second Week of August | PSS, CSS, DFRDB and MilitarySuper | Electronic statements |
| Third and fourth week of August | CSCri | Electronic and mail statements |
| First week of September | PSS, CSS, DFRDB and MilitarySuper | Mail statements |
| From 15 October | PSSap and ADF Super | Electronic and mail statements |
The delivery of your Annual Statement depends on your scheme, and your mailing preferences. If you've chosen to receive your annual member statement electronically, you'll get an email letting you know that your statement is ready to view in your Member Services Online. If you haven't used Member Services Online before, or if you've forgotten your details, it only takes a few minutes to register for an account or reset your password.
If you've elected to receive your statement by post, or if we don't have an email address on file for you, your statement will be posted to your nominated address.
For more about annual statements, look at our annual statements page.
When will CSC report to the ATO so I can complete my tax return? My fund is still showing 30/06/2019 as the last report on MyGov. When will it be updated?
Superannuation funds are expected to deliver Annual Balances to the Australian Tax Office by 31 October 2020. We're working to report earlier if we can, but you can expect it no later than the end of October.
When will my income statement/PAYG information be available?
For those customers who receive a pension through one of our schemes, your PAYG information is available to view in your pensioner services online account now.
We have also reported all of our PAYG information to the ATO, and this should be available to view in your MyGov account under 'income statements' soon.
Will my pension change?
On the first payday in January and July each year, we adjust your pension in line with the Consumer Price Index (CPI). If the CPI rises (and exceeds the previous March or September CPI figure), we increase your pension payment. If the CPI falls or stays the same, your pension will not change. When the Australian Bureau of Statistics releases the CPI figures, we update the calculation tables on our website.
If you're receiving a pension, your CPI letter should now be available online. Simply login to Pensioner Services Online and go to the My Statements/My CPI and Tax Information section to view the update.
If you haven't used pensioner online services before, or if you've forgotten your details, it only takes a few minutes to register for an account or reset your password.
Remember, if this is your first year receiving a pension your member number will have changed, and you will now need to log in to pensioner services online. Make sure your member number is followed by the two letters of your scheme. E.g. 71234567PS for PSS, or N11111DF for DFRDB
We've also published a payday calendar to help you keep track of your pension paydays.
On what days will my pension be paid?
Digital Statements - Frequently asked questions
When will I receive my statement?
We're taking extra care in delivering your digital statements and enhanced print statements as soon as possible. We're expecting to send these to you from 15 October.
I have a CSCri account—will I get a Digital Statement?
We're launching digital statements with just our PSSap and ADF Super customers to understand if this is something that our customers like and value. We'll be guided by customer feedback and CSCri will be considered next year.
I have a Defined Benefit account / pension—will I get a Digital Statement?
For this year we wanted to test the tool we're using and understand what our customers think about the changes. If feedback is positive, we'll work to offer this more broadly.
I've received an email / SMS with a link in it—is this a scam?
We're very conscious of your security of information.
Your email will come from these addresses:
PSSap: statement.csc.pssap.gov.au
ADF Super: statement.csc.adf.gov.au
If you have received the email from the addresses above, this is not a scam.
How long will by statement be available for?
You can access your digital statement until 31 March 2021. After this, you'll have access to your PDF Statement through online services.
My statement doesn't look right
We have optimised our statements for a selection of browsers. Please try viewing your statement through Google Chrome, Mozilla Firefox, Microsoft Edge or Safari browsers and see if your issues resolve. Internet Explorer is not supported.
Australian Government's Protecting Your Super package
Why do I currently pay an exit fee ?
CSC currently charges exit fees because processing a member request to exit the fund incurs administration costs.
Charging an exit fee was a fair way to ensure the remaining members in the fund didn't bear the cost of those members choosing to exit the fund (by way of higher Administration costs).
There are a few different reasons why the Government has decided to ban regulated superannuation funds from charging exit fees. These include making it easier for people to switch funds and the fact that some other superannuation funds have used exit fees as a disincentive to leave their fund by charging higher than reasonable fees. We anticipate that this change will affect most exit fees currently charged by CSC. Once we know more about how this change will impact your fees, we will communicate that to you.
Note: While PYSP changes impact some defined benefit schemes, CSC's defined benefit schemes (such as CSS, PSS, and MilitarySuper) are not impacted because they do not charge exit or administration fees.
---
CSC currently only charges exit fees on a cost recovery basis (i.e. we do not make any profit from exit fees). We will communicate with you in relation to any changes to our fees as a result of this new change.
 Why haven't you removed exit fees before now? 
As a trusted and transparent Superannuation provider, CSC only charges exit fees to members on a cost recovery basis.
CSC does not make a profit from exit fees or retain any of these amounts for our benefit as we are a Not-for-profit / profit-for-members organisation.
Currently, the exit fees charged to members reflect long term commercial arrangements that CSC entered into with our service providers several years ago. This was done originally to allow CSC to maintain the current administration fees charged to members without passing on regular fee increases to exit fees charged to CSC.
However, through this legislation change we will be working through what these arrangements means for you, us and our service providers.
Once we know more on this, we will communicate that to you.
Note: While PYSP changes impact some defined benefit schemes, CSC's defined benefit schemes (such as CSS, PSS, and MilitarySuper) are not impacted because they do not charge exit or administration fees.
What does a 3% cap on fees mean for me? 
This change is only likely affect you if you have an account balance of $6,000 or less at the end of a financial year (for example 30 June 2019).
Although the details of the cap are yet to be determined and the cap will not apply to all fees that members pay, CSC will be required to ensure that members of its regulated superannuation schemes who have an account balance less than $6,000 at the end of a financial year do not pay more than 3% of their account balance for certain fees and costs (generally administration and Investment related fees) for that financial year.
CSC is working with our service providers to implement this change as soon as practicable and with as little impact to all Customers as possible.
Note: While PYSP changes impact some defined benefit schemes, CSC's defined benefit schemes (such as CSS, PSS, and MilitarySuper) are not impacted because they do not charge exit or administration fees.

I have a preserved account, what will this mean for me / do I have an 'Inactive low-balance account' which will be transferred to the ATO? 
If your account balance is over $6,000 and/or you have taken any active steps in relation to your account in the past 16 months (including making contributions, investment switches or beneficiary nomination changes) it is likely you do not have an 'inactive low-balance account'
There are only limited circumstances where an account will be transferred to the ATO as a result of this change. In general, the account has to satisfy all of the following requirements:
You and your employer have not made any contributions to your account for 16 months
The balance of your account is less than $6,000
Your account does not support, or relate to, a defined benefit
There is no insurance attached to your account
You have made no investment option switch for 16 months
You have made no beneficiary nomination change for 16 months
You have not nominated in writing that you do not want to be an inactive member; and
You do not owe any money to your super fund.
It is unlikely that you would meet all of these criteria, however, if you do happen to meet these criteria then your account will be transferred to the ATO as unclaimed money. The ATO will then seek to reunite you with any amounts and consolidate to the active account that they have on record (generally within 28 days). We will contact you if there is a risk that this is likely to occur so that you have the opportunity to opt to remain a member if this is what you want to do.
Note: Defined benefit schemes (such as CSS, PSS, and MilitarySuper) are exempt from being transferred to the ATO as 'Inactive Low-Balance' accounts.
I have an inactive account but I don't want my insurance to lapse, what do I need to do to retain it? 
You don't have to do anything now. We will communicate with all impacted PSSap customers and let you know how you can ensure you retain your lifePLUS cover.
Note: These insurance changes do not apply to certain accounts, including defined benefit accounts (such as PSS, MilitarySuper, and CSS), and accounts of ADF Super members.
Logging in to online services
I am having trouble logging into my account, has something changed?
When you log into your account, make sure that your scheme is selected and showing correctly in the top navigation bar.

Your login page may have two login options—one for members, and one for pensioners—so make sure you're clicking the right button.
If you are in receipt of a pension, make sure your membership number is followed by the two letters of your scheme. For example; 71234567PS for PSS pensioners, or N11111DF for DFRDB pensioners.
What do I do if I can't remember my AGS number, or my Service number?
Your AGS number can be found on your last payslip, annual super statement or payment split notice (if you are an associate member through a family law settlement). Your Service number is your service prefix (A, N, R) followed by your PM Key.
If you have a MyGov account, your member/account number may also be listed in your ATO record. You can find these details under 'fund information' in the Super menu.
How can I create an account for online services? 
Go to, the Login page and click 'register now' under the 'first time user' heading.
You will need to have your AGS, Service Number, or Pension Reference number handy. Your AGS number can be found on your last payslip, annual super statement, or payment split notice (if you are an associate member through a family law settlement). Your Service number is your service prefix ('A' for Army, 'N' for Navy, or 'R' for air-force) followed by your PM Key.
I can't access my online services account from my work computer, is something wrong?
Some government networks may have security firewalls in place which prevent access to our online services. If you are experiencing difficulty logging on to your account using your work computer, please try again from a personal device.
Joining a super fund managed by CSC
Do I have to work for the government to join a superannuation fund managed by CSC? 
Because CSC looks after super funds designed specifically for Australian Government and Defence Force employees, you do have to be, or have been, an Australian Government employee or member of the Australian Defence Force to join a CSC scheme.
If I'm leaving the public service or defence force, can I stay with my CSC fund?
If you're a PSSap or ADF Super customer with an active or preserved account, you may be eligible to continue contributing to your fund when you leave the public service or ADF. See our changing jobs page for more information.
Why aren't defined benefit schemes open to new members? 
Defined benefit schemes (like CSS, PSS, and MillitarySuper) are great if you intend to stay with the same employer, such as the ADF or APS, for a long time. They were designed at a time where people stayed with one employer for the majority of their career.
Nowadays, the average person will work 17 jobs over five different careers! And so, with the changing nature of the Australian workforce, defined benefit schemes were deemed no longer fit for purpose and new schemes were opened to better suit the modern workforce.
The current type of superannuation accounts (aka 'accumulation schemes') are designed to be flexible and can move with you if you change your employment arrangement.
Forms and factsheets
How do I return a completed form?
All of our forms should have lodgement advice on them—usually on the back page. If you come across a form that does not have instructions on how to submit, you can email it to formsandapplications@csc.gov.au
What is the difference between a form and a factsheet?
A form is the way we gather information from you, a factsheet is the way we get information to you. You can find forms and factsheets under the 'advice and resources menu'. If you're after a factsheet, make sure you click the 'factsheets' tab on the 'factsheets and publications' page.
You will need to select your scheme from the drop down menu of scheme options to see forms and factsheets that are relevant to you.
Insurance and beneficiaries
Can I cancel my insurance through super? 
How do I change my nominated beneficiary? 
About CSC
What is your USI?
The Unique Superannuation Identifier (USI) for each of our schemes is listed below:
PSSap 65127917725001
ADF Super 90302247344001
MSBS 50925523120001
PSS 74172177893001
CSS 19415776361001
DFRDB 39798362763001
CSCri 65127917725002
The ATO superfundlookup.gov.au website can also help you find details about other super funds you may have.
Where can I find your ABN?
Easy! Just scroll down. CSC's ABN and all of our scheme ABNs are listed at the bottom of our webpages.
Where can I find information about CSC's ethical investments? 
You can find information about CSC's ethical investments in our product disclosure statements. You can also read more in our Stewardship Factsheet.
We believe that the most successful companies are those that consider the long-term sustainability of their business, not just the short-term drivers of current profitability.
We don't automatically avoid companies associated with a negative theme (such as a high carbon footprint). Instead, we identify those companies at risk, work to understand the implications for their share price, and, where appropriate and practicable, support those companies to undertake activities that will reduce any undesirable outcome.
For example, we engage with companies identified as having large carbon footprints, and support them through a responsible transition of resources and processes towards reducing any undesirable climate consequences from the operation of their business.
General questions
Is having money in super really different from keeping money in the bank? 
There are benefits and risks to having money in your super account, rather than in the bank.
One of the benefits of super is that tax rates on super are often lower than regular tax on income and normal investment earnings, and you pay no tax on investment earnings if you are taking your super benefit as a pension. See our Financial Fitness page for more info.
Another benefit of money in your super account is the power of compounding returns. Thanks to the power of compounding, super can be wealth building! As each year goes by, any earnings that your super makes are reinvested—essentially giving you the potential to earn investment returns on investment returns.
However, like any other investment, super is subject to the risk of investment loss. There are also restrictions on when and how you can access funds held in super, where there generally aren't those restrictions placed on the funds you hold in your bank account.
Find out more in our 'Super 101' video.
Before you make any big financial decisions, we recommend you seek professional advice from a licensed financial planner*.
How can I vary the tax I pay on my pension? 
If you want to start or stop claiming the tax free threshold on your CSC pension you need to complete an
ATO Tax file number declaration form
and indicate your preference at Q8. Once signed, this form can be emailed to
pensions@csc.gov.au
, or posted to GPO Box 2252, Canberra City, 2601.
If you want CSC to withhold additional tax, you can email
pensions@csc.gov.au
and advise us of the additional amount to be deducted each fortnight, either as a percentage or as a dollar amount. Please make sure you include your name, pension reference number and date of birth in this email.
How can I consolidate my super?
There are different rules around consolidation for each of our schemes. To find out more about consolidating your super, see our 'consolidate other super' page and ensure you have selected your scheme from the drop-down menu.
Whether or not it is beneficial for you to consolidate your super depends on your personal objectives, financial situation and needs. Before making a decision you should consider the impact of consolidation on any existing insurance you hold through your existing funds, and you may want to seek professional advice from a licensed financial planner*.
How can I update my contact details? 
You can update your contact details at any time using online services. Simply log in and update your details.
If you're currently a serving member of the ADF, your personal information, including your address, is regularly reported to us by the Department of Defence.
Where can I find the i-estimator tool?
For PSS, CSS, Military Super and DFRDB schemes, the i-estimator can be found in your member online services.
How can I make an appointment to see a financial planner?
Call us at 1300 277 777, or email us at financial.advice@csc.gov.au, and we'll ask you a few questions to pinpoint exactly what kind of advice you need, and schedule a face-to-face or telephone appointment with one of our authorised financial planners.
How do I let you know I've changed my name? 
If your current employer is contributing super to your CSC super Fund, they should be able to update your name on their payroll system and send the update through to us. Check with your HR department to see if this is possible.
If your HR department can't update us with your change of name, or if your employer doesn't contribute to your CSC Fund, you will need to let us know directly by sending in a change of details form.
Note: For us to be able to change your name on our records, we need certified copies of your:
marriage certificate with your new name; OR
birth certificate if you have changed back to your maiden name; OR
change of name certificate if you have changed your name by deed poll.
Your identity documents must prove your original name (as held on our system), as well as how you transitioned from that name to your new name. All documents must be certified as true and correct copies by an appropriate person, such as a lawyer or Justice of the Peace.
How can I transfer/rollover super into my PSSap account? 
To transfer super from another fund into your PSSap account, you can complete the Transfer your super to PSSap form or consolidate super into PSSap with our Super Finder tool.
You need to be a contributing PSSap member to transfer super into PSSap.
Investments
What fees do I pay on my account?
What is a unit price?
When you invest in super, you're actually purchasing units in a given investment option. The unit prices go up and down each day, in much the same way that a share does, based on movements in the market value. As the unit price changes, so does the overall value of your investment. When you make a withdrawal, you sell a number of units in that investment option.
The unit prices we report show the value of the portfolio's underlying assets at the close of business one business day earlier. This gives us time to collate data from international markets (as Australia is ahead of other financial markets by up to 24 hours), and reflect it in our fund valuations.
How is a unit price calculated?
The unit price for an investment option reflects the total value of assets in that option (less fees not deducted directly from your account, expenses and taxes), divided by the number of all units issued in the investment option.
Generally, we take the available market value of assets in each investment option at the end of each business day, and use these values to calculate the unit price on the following business day—i.e. if we calculate the unit price for 1 September, it will be made available on 2 September (if it's a business day).
If an unforeseeable event, such as a trading suspension in relevant markets, means we can't calculate a unit price on schedule (i.e. on the next business day), we take all reasonable steps to recommence unit pricing as soon as possible.
What were the average investment earnings for the last financial year and/or other financial years?
You can find the average investment returns for your scheme on our page below.
A graph will then display the returns for the most recent quarter, previous financial year, as well as investment information for longer time horizons.
How does investment performance affect my benefit?
As a member PSSap, ADF Super, or CSCri, you have the choice of investing in one, or more, of four investment options—Cash, Income Focused, MySuper Balanced and Aggressive.

If you don't choose an investment option, your super will be invested in the default option, MySuper Balanced.
The earnings applied to your account can be either positively or negatively impacted in line with the investment performance and earnings of the option you have chosen
—positive investment return will increase your balance, and negative returns will reduce it. Read more at
https://www.csc.gov.au/Members/Superannuation/Investment/Performance/
Why have there been negative investment returns throughout the year?
Share markets fluctuate up and down in the short term, and financial markets today are under stress as they are processing the economic consequences of a complex set of events.
Our approach aims to minimise losses when markets fall, but also capture most of the increases when markets are rising strongly. This is why we tend to outperform other funds in volatile and troubled market environments.
Over the long-term horizon for customers in our balanced option, we expect to deliver competitive returns with greater certainty of income sufficiency at retirement.
The table below outlines the minimum suggested timeframe for holding investment options and the risk of the option having a negative return (i.e. will lose value) in any 20 year period.
| | Cash | Income focused | Balanced | Aggressive |
| --- | --- | --- | --- | --- |
| Objective | Preserve capital, earn close to Bloomberg AusBond bank bill index before fees | CPI + 2% over 10 years | CPI + 3.5% over 10 years | CPI + 4.5% over 10 years |
| Minimum holding period | 1 year | 5 years | 10 years | 15 years |
| Probability of annual loss | 0% | 10% | 20% | 30% |
| Expected # of years of negative returns over any 20 years | Less 6 months | 1-2 years | 3-4 years | 4-6 years |
| Risk rating band1 | 1 (very low) | 2 (low-medium) | 5 (medium-high) | 6 (high) |
1The purpose of the Standard Risk Measure (SRM) is to provide members with a descriptor to assist in comparing investment options (both within and across superannuation funds) utilising a simplified risk measure. The SRM is recommended by APRA, ASIC, ASFA and FSC.