We've made some changes
Making it easier for you to find the information you need to manage super.
We've been gathering feedback on what you like, and what you think we should change about our website.
Other than the obvious change to how the site looks (goodbye big purple banner), we're moving things around so it's easier to find the information you need.
We're not done yet. In the next few weeks, you'll see more changes across the site, so thanks for your patience while we build a better web experience for you.
New navigation
We're reducing how many clicks it takes for you to get to the information you're looking for. Content will be housed under three main sections: managing super, training & education, and resources.

New in-page navigation
We've developed a new in-page navigation. This will help you to easily see what's on the page and jump to the information you're looking for.
This means our pages will be longer, but we'll have less of them, and you won't have to click across different pages to find information on a single topic.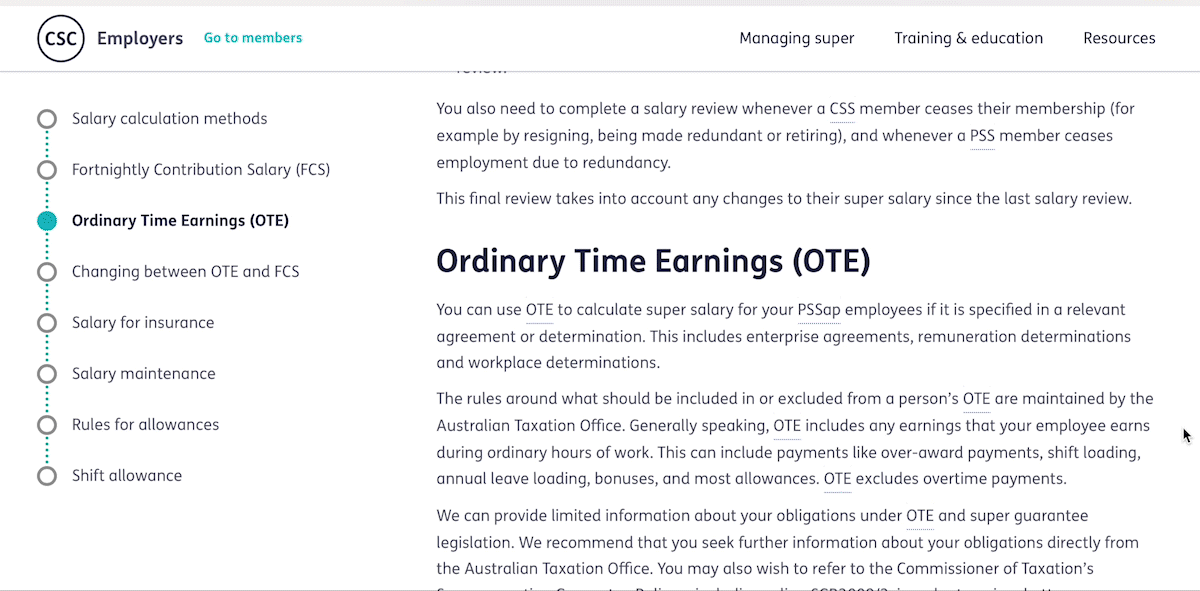 Forms & documents
We've brought all of our forms and documents together in one place. You can search for a document and use filters on the right to find exactly what you're looking for.
How are we doing?
We know how important our employers are to everything that we do, and we are committed to working with you to support our customers. As part of this, we want to know what you think—so that we can keep doing the things we do well, and change anything that isn't working the way it should.
Let us know what you think