Your investment options
Take the time to understand your investment options and how your super is invested in them.
Our investment options are designed to support our customers in making good decisions that will help you achieve a comfortable retirement.
We've tried to take the unnecessary complexity out of choosing the right product for individual circumstances. We offer three pre-mixed options designed to provide the optimal mix of assets for each stage of life, plus a 'cash' option.
We offer a small number of options because this allows you to self-tailor to your individual circumstances, without being overwhelming or incurring the additional administrative costs required to support too many choices (with little benefit to customers).
About our investment options
All of our investment options consistently strive to give you the best chance of achieving the returns required to fund a comfortable retirement. Our range of options recognises customers' appetite and capacity to take risks changes over different stages of your working life.
Our 'Balanced' option balances your savings between higher-growth opportunities and capital-preserving assets. As you progress through your working lifecycle, your investment returns usually become as important as your contributions. Our 'Balanced' option aims to continue growing your savings to achieve a comfortable retirement for the longer term, while managing downside risk.

Our Balanced, MySuper option is true to label, with a greater diversification of risk than most peers. This leads to a higher probability of delivering optimal retirement outcomes for our customers over the long term and through any cycle. We aim to outperform peers in poor market conditions and capture a material share of the upside versus peers in strong market conditions.

For example, in the last 10 years to 31 March 2019, we captured 87% upside, and avoided 40% downside vs peers.
Our 'Aggressive' option is designed to grow your balance sustainably. In the early phase of your working life, when you still have a long time to retirement, you are less likely to need to access your savings in the short-term. This means that you can invest a greater share of your savings in higher-growth opportunities. These investments are likely to fluctuate over shorter horizons, but more likely to grow your savings sustainably over the long horizon you have to retirement.
Our 'Income Focused' option aims to limit capital loss while generating sustainable income that keeps up with inflation. As you near retirement, it's likely that your focus will shift to protecting the value of your super balance rather than seeking high returns. However, you'll want to maintain the purchasing power of your savings.
If you're in a position to protect your wealth, without worrying about growth this is where the 'cash' option may come into play. Our 'cash' option focuses on preserving capital, so it's expected to have lower risk and lower return compared to other options.
PSSap and ADF Super summary comparison of investment options
| Investment portfolio option | Investment return objective | Risk limit | Investment horizon |
| --- | --- | --- | --- |
| Agressive | CPI+4% | Probability of annual loss: 30% Negative years in 20:6 | 15 years |
| MySuper (default) | CPI+3.5% | Probability of annual loss: 20% Negative years in 20:4 | 10 years |
| Income focused | CPI+1.5% | Probability of annual loss: 10% Negative years in 20:2 | 5 years |
| Cash account | Bloomberg AusBond bank index rate of return, net of fees | Probability of annual loss: 10% Negative years in 20:2 | 1 year |
Investment risk is determined using the standard risk measure (SRM) as recommended by the Australian Prudential Regulation Authority (APRA), the Australian Securities and Investments Commission (ASIC), Association of Super Funds of Australia (ASFA) and the Financial Services Council (FSC).
The SRM is a guide of the likely number of negative annual returns expected over any 20 year period. The purpose of the SRM is to provide customers with a label to assist in comparing investment options. It is not a complete assessment of risk. For example, it does not detail important issues such as the potential size of a negative return or that a positive return could still be less than a customer requires to meet your investment objectives/needs.
General guidelines* - Life-stage and investment option
| | Early in working life | Middle stage of working life | Pre-retirement | Potential retirees |
| --- | --- | --- | --- | --- |
| Importance of contributions vs investment returns | Contributions matter more because account balance is smaller | Contributions and investment returns are equally important | Investment returns are very important relative to contributions | Investment returns are very important relative to contributions |
| Objective | Capital growth | Balance between capital growth and preservation | Maintain purchasing power with lower risk | Capital preservation only |
| Risk/return | Aggressive | Aggressive to Balanced | Balanced to Income Focused | Income focused to Cash |
| Cohort | Less than 34 | 35-49 | 50-64 | 65+ |
*Age is a very simple classification – ideally, should be combined with individual adequacy ratios and risk profiles to more appropriately match option with lifestage, especially for age 'cut-offs'.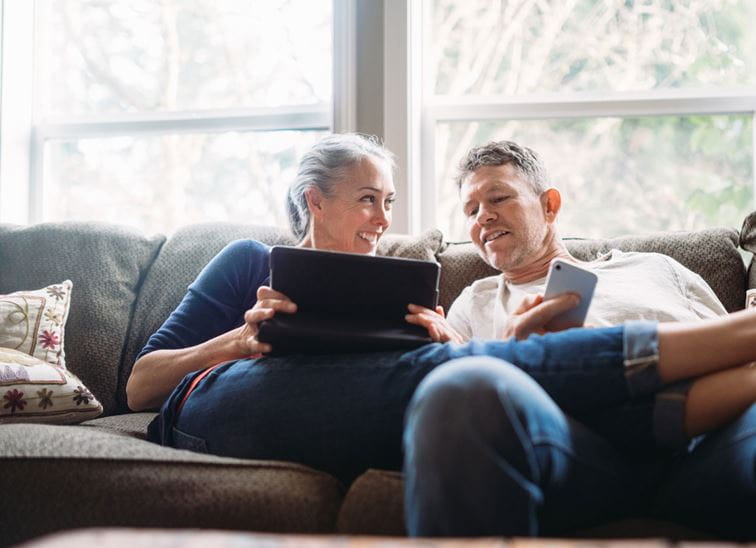 Getting involved in your investment
When choosing your investment option(s), you should always consider:
how long your money will be invested before you'll be accessing it
the level of investment performance you're expecting
the level of risk you can tolerate for the return
your own personal objectives, financial situation and needs.
Standalone 'themed' or sector options
We recognise that some customers may seek to invest in specific themes or sectors. However, we believe these considerations are best integrated across all of our diversified options, rather than in a stand-alone option. Our investment team constantly assess the potential portfolio impact under various conditions, including different interest rate regimes, inflation and growth scenarios, and incorporate these in our portfolio positioning for ALL our customers.
Investment horizons 
The recommended investment horizons for the Aggressive, Balanced and Income focused options are 15, 10 and 5 years respectively. This is because:
The aggressive option aims to provide higher returns over the long term, but can be more volatile (higher risk)
The income focused option aims to be less volatile (lower risk) but may provide lower returns over the long term
The balanced option is designed to have a balanced mix of growth and defensive assets and is generally suitable for someone with a moderate appetite for risk
Investment risk considerations
We build portfolios by considering the
underlying assets' risk profiling, and the role they have in the portfolio, rather than their asset class 'label'
.
Grouping investment risk into growth/defensive categories is simplistic and can be misleading. Because there is no industry standard, grouping investment risk into these categories is subjective. In order to measure risk and estimate the probability of achieving customers' retirement outcomes more effectively, we assess growth/defensiveness as a spectrum, and aggregate each asset's weighting to defensive vs growth characteristics.
Defensive quality is measured by the asset's capacity to protect capital when conditions deteriorate.
Growth quality is measured by the asset's capacity to sustainably grow savings over time. Growth is not the same as capital-loss risk.
Sample growth vs defensive characterisation
| | | |
| --- | --- | --- |
| Option | Growth % (sample) | Defensive % (sample) |
| Cash | 0 | 100 |
| Income Focused | 35 | 65 |
| MySuper Balanced | 70 | 30 |
| Aggressive | 85 | 15 |
Please note these are for illustrative purposes. Actual exposures may vary.
More details can be found in our Investment options and risk booklet for PSSap or Investment options and risk booklet for ADF Super.
Want to learn how to make the most out of your super with DFRDB?
Read more here:
How we invest
When we make decisions about investment, we make them with you in mind, whether it's the principles we abide by, how we structure ourselves or what we invest in. Here's how.
Securing your retirement
How we perform
Different investment options have different levels of risk, and of course, return. Here's how our different investment options are performing.
How we perform
Portfolio holdings disclosure
This page provides information on asset allocation, currency exposure and portfolio holdings.
Find out more
Which options or mix of options should you choose?
Taking your personal objectives, financial situation and needs into account, there are things you should consider before making an investment choice, for example:
The amount of time your money will be invested before you need it for retirement
The level of investment performance that you are expecting
The level of risk and fluctuation that you can tolerate
Thinking about switching?
You can switch to a different investment option(s) any time to suit your needs and objectives. Switching fees may apply if you switch more than twice in any financial year.
You can choose a different investment strategy for your future contributions and existing account balance, or you can elect the same strategy for both.
Until you make a choice, your super balance and contributions will be invested in MySuper Balanced, the default investment option for PSSap members. For Ancillary members, the default investment option is Balanced.
More information about switching between investment options is available in our Investment Options and Risk IBR
Manage your investment options