What's your super future?
We're sharing information to help our customers feel in control of their future and confident in their financial literacy.
Super can help you enjoy your retirement by allowing you to maintain a good standard of living—one that isn't necessarily achievable by receiving just the age pension.
On average, people are now living until their mid- to late-80s. What's more, average life expectancy is expected to rise to 90+ by 2050!* This means, many of us may spend more than a quarter of our life retired.
Of course, retirement will be very different for everyone. So, to understand how much money you may need to fund you through your retirement, you first need to have a clear idea of when you want to retire, and what kind of lifestyle you want to be living when you do.
Let´s start at the very beginning, a very good place to start 
We know that Superannuation can be complex, and many of us push it to the back of our minds until we get close to retirement age. But it's never too early to pay attention to your super. Many of our customers tell us they don't know where to begin when it comes to getting their super in check. When you look at your super, your annual statement is a very good place to start because it gives you a snapshot of where you are right now on your super journey.
Use calculators to see if you're on track
Get educated—the more you know, the more in control you'll feel.
At CSC, we're here to guide you every step of the way along your super journey. We have a dedicated Education team who are here to help you understand the ins and outs of your super. Everyone learns in different ways, and that's why we've developed a range of material for you to use.
What kind of life do you want to be living in retirement?
To understand how much super you will need to fund your retirement, you need to think about what kind of life you want to be living when you stop working full-time. We asked some of our customers about their plans for retirement. The majority (70%) said that when they retire, they want to be living a similar lifestyle to the one they're living now.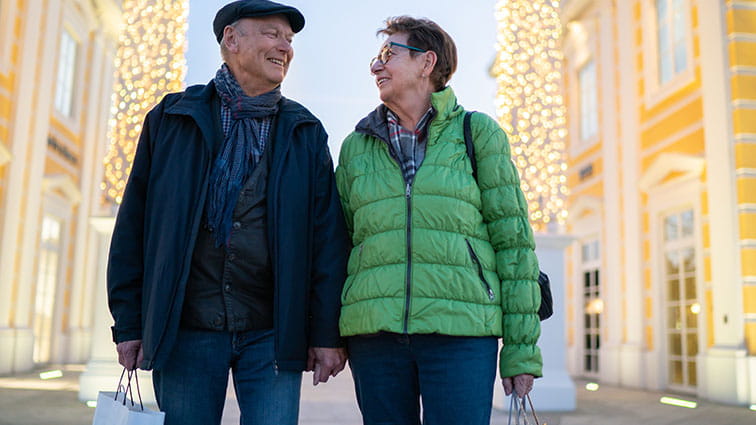 Money, that's what I want
Putting money into super can be an investment in your future self. If you need some extra help, CSC's authorised* financial planners are dedicated to getting to know you and what you want out of life. No matter what kind of advice you need, our financial planners are there to help you lay out a path to get there, step by step.
Get financial advice
Your super power
Having your super in one account could mean less paperwork and reduced fees, which can equate to more savings in the long run. The power of compound interest means a little saved today can turn into a lot more in the future. As each year goes by, any earnings that your super makes is reinvested—essentially giving you the potential to earn investment returns on investment returns! Just like any other investment, super is subject to the risk of investment loss.
We asked customers ...
What are your main priorities in retirement?
*Our authorised financial planners are authorised to provide advice by Guideway Financial Services (ABN 46 156 498 538, AFSL 420367). Guideway is a licensed financial services business providing CSC financial planners with support to provide members with specialist advice, education and strategies.