CSC awarded for investment governance excellence
Commonwealth Superannuation Corporation (CSC) has been recognised as the Asia Pacific region's leading institutional investor in the area of investment governance.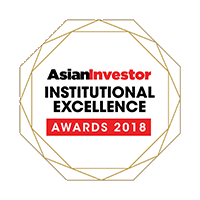 CSC was recognised as part of the fifth annual AsianInvestor Institutional Investment Excellence Awards, taking out the top award in the Investment Governance category.
In announcing CSC as the winner, the AsianInvestor editorial panel commented on CSC's comprehensive and market-leading capability.
"We were impressed by CSC's ongoing efforts to maintain or improve its governance when it comes to the depth of its investment information, its senior executive diversity, and its board decision-making and responsibilities," the panel said. "Senior market consultants and professionals also praised the speed and thoughtfulness of CSC's decision-making."
The AsianInvestor investment governance award is the second such recognition for CSC over the past two years. It follows last year's award from the Bretton Woods II group, which listed CSC as the only Australian fund in a global list of the world's 25 most responsible asset allocators and provides further objective recognition of CSC's global best practice investment capability.
CSC was asked to participate in the invitation-only awards after CSC's Chief Investment Officer, Alison Tarditi presented as part of an investment panel at the 2017 Certified Financial Analyst Conference in Hong Kong.
AsianInvestor only grant one fund from the Asia Pacific region the Governance excellence award each year. Last year the Governance excellence award went to Bank Indonesia for its efforts to improve its internal investment capabilities, while in 2016 it was awarded to the world's largest pension fund, the Government Pension Investment Fund of Japan (GPIF) for its diligent efforts to improve its decision making, asset assignment and its internal investment oversight efforts.
Learn more about CSC's investment governance, performance and experience on our investments page.